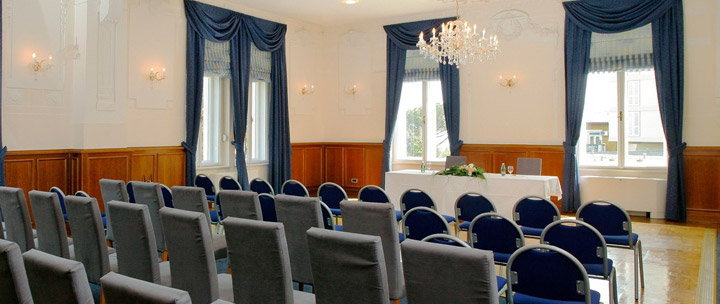 Hotel Bristol
Hotel Bristol by OHM Group
Situato sul lungomare di Laurana, propio in riva al mare, l'albergo Bristol, con la sua elegante facciata avvolta dal verde, invita a trascorrere una vacanza tranquilla e rilassante. Grazie alla sua eleganza, Bristol e' la scelta ideale per scoprire le bellezze tradizionali di Laurana.
Stanze: 100 stanze con telefono e TV, la maggior parte con balcone.
Contenuti: bar, ristorante con aria condizionata, salone, bellissima terrazza con vista sul mare, grande terazza da ballo, parcheggio. Spiaggia propria. Nelle vicinanze c'e l'Hotel Excelsior con i suoi contenuti sportivi-ricreativi e campi di tennis.
Novita:
Romantic hotel
25 camere romantiche, tutte con vista sul mare (letti col baldacchino, tappeti particolari, tende, luci dalle tonalita romantiche, nuove sedie e tavolini sui balconi completamente nuovi, televisori LCD, macchine da caffe e te...)
l'offerta nel ristorante dell'hotel che ora include le bibite ai pasti (bibite calde, succhi di frutta, vino e birra)
nuove sedie e tavolini sui balconi
Welcome to our Spa&Beauty area – a true oasis of rejuvenation
A feeling of wellbeing is in the air here in Opatija. From the moment you wake up in your room and step out onto your balcony to breathe the fresh, healthy sea air, to when you enter our Spa&Beauty area in your plush bathrobe. You immediately sense the pampering aroma of essential oils, and with every stride you take, you immerse yourself deeper and deeper into our hotel's oasis of total peace. Here, you can contemplate and relax. Rediscover your inner balance and tranquillity. But also recharge, revitalize and gain renewed strength for the challenges of daily life.
So, don't wait any longer. Escape time and space, and treat yourself to the variety of spa pleasures we offer you!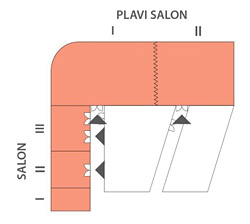 The Hotel Bristol's convention facilities consist of the Ballroom, which can accommodate up to 150 delegates and can be split into two parts if required, and three smaller meeting rooms for up to 25 people. All halls have natural light and are quipped with the latest audio-visual equipment.
The convention facilities are conveniently located on the hotel's first floor, which ensures ease of access and a quiet working atmosphere for convention delegates.