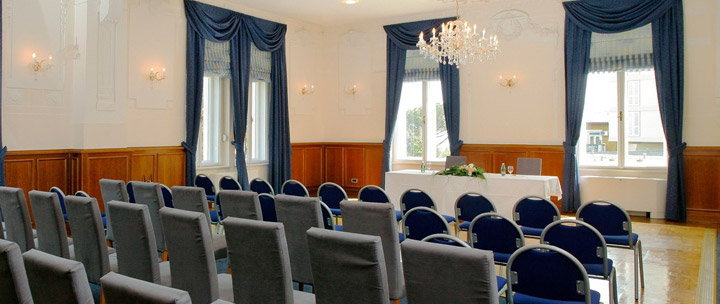 Hotel Bristol
Hotel Bristol by OHM Group
In unmittelbarer Nähe der Promenade direkt am Meer lädt sie das Hotel Bristol mit seiner vornehmen Frontseite und dem geheimnisvollen Grün zu einem ruhigen und entspannenden Urlaub ein. Das Hotel Bristol ist mit seiner vornehmen Eleganz die perfekte Wahl um die traditionelle Schönheit und Besonderheiten von Lovran kennenzulernen.
Zimmer: 100 Zimmer mit Telefon und TV, überwiegend mit Balkon.
Ausstattung: Aperitif Bar, klimatisiertes Restaurant, Salon, bezaubernde Terrasse mit dem Blick aufs Meer, grosse Tanzterrasse und Parkplatz. Eigenes Strandbad. Hotel Excelsior mit Sport- und Freizeiteinrichtungen, sowie Tennisplätze in der Nähe stehen zur Verfügung.
Neuheit:
ROMANTIC HOTEL
ZIMMER: 25 Zimmer – Meerblick – romantische Ausstattung (Bett mit Baldachin, romantische Vorhänge und Beleuchtung, komplett neue Balkon-Sitzgarnituren, LCD-Fernseher, Tee- und Kaffeemaschine und viele weitere Extras)
F&B: In das Pensionsangebot werden Getränke zu den Mahlzeiten aufgenommen (heiße Getränke, Säfte, Wein und Bier); Anschaffung neuer Sitzgarnituren für die Terrasse.
Welcome to our Spa&Beauty area – a true oasis of rejuvenation
A feeling of wellbeing is in the air here in Opatija. From the moment you wake up in your room and step out onto your balcony to breathe the fresh, healthy sea air, to when you enter our Spa&Beauty area in your plush bathrobe. You immediately sense the pampering aroma of essential oils, and with every stride you take, you immerse yourself deeper and deeper into our hotel's oasis of total peace. Here, you can contemplate and relax. Rediscover your inner balance and tranquillity. But also recharge, revitalize and gain renewed strength for the challenges of daily life.
So, don't wait any longer. Escape time and space, and treat yourself to the variety of spa pleasures we offer you!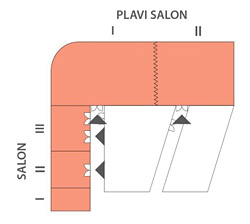 The Hotel Bristol's convention facilities consist of the Ballroom, which can accommodate up to 150 delegates and can be split into two parts if required, and three smaller meeting rooms for up to 25 people. All halls have natural light and are quipped with the latest audio-visual equipment.
The convention facilities are conveniently located on the hotel's first floor, which ensures ease of access and a quiet working atmosphere for convention delegates.