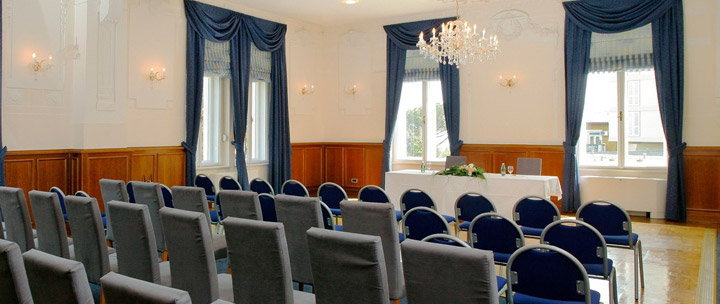 Hotel Bristol
Hotel Bristol by OHM Group
On Lovran's very own promenade by the sea, with its stylish facade and mysterious greenery, the hotel "Bristol" encourages a paceful and relaxing holiday. With its atmosphere of fine elegance, the Hotel Bristol is the perfect choice for visitors looking to discover the traditional beauties of Lovran.
Rooms: 100 rooms with a phone and a TV-set, most of them with a balcony.
Amenities: aperitif bar, air-conditioned restaurant, saloon, beautiful terrace with a view of the sea, big dancing hall, parking lot. Hotel beach. Close vicinity of the Excelsior Hotel and its sports and recreation amenities and tennis courts.
News:
Romantic hotel
25 romantic sea-view rooms (canopy beds, special carpeting, curtains and lights, new chair sets on the balconies, LCD TV, a tea and coffee machine...)
offer in the hotel's restaurant now includes drinks with meals (hot beverages, juices, wine and beer)
the terrace has been equipped with new tables and chairs
Welcome to our Spa&Beauty area – a true oasis of rejuvenation
A feeling of wellbeing is in the air here in Opatija. From the moment you wake up in your room and step out onto your balcony to breathe the fresh, healthy sea air, to when you enter our Spa&Beauty area in your plush bathrobe. You immediately sense the pampering aroma of essential oils, and with every stride you take, you immerse yourself deeper and deeper into our hotel's oasis of total peace. Here, you can contemplate and relax. Rediscover your inner balance and tranquillity. But also recharge, revitalize and gain renewed strength for the challenges of daily life.
So, don't wait any longer. Escape time and space, and treat yourself to the variety of spa pleasures we offer you!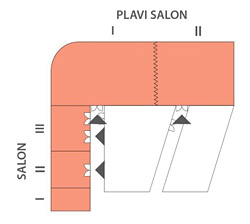 The Hotel Bristol's convention facilities consist of the Ballroom, which can accommodate up to 150 delegates and can be split into two parts if required, and three smaller meeting rooms for up to 25 people. All halls have natural light and are quipped with the latest audio-visual equipment.
The convention facilities are conveniently located on the hotel's first floor, which ensures ease of access and a quiet working atmosphere for convention delegates.