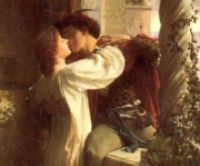 Segej Segejevic Prokofjev Romeo and Juliet Ballet Director and choreographer: Stasa Zurovac Conductor : Nada Matosevic Croatian National Theatre pl.Zajca, in Rijeka,23.11., in 19:30h
23.11.2007. - 30.11.2007.

Famous Shakespeare's lyric tragedy about the purity and straight of innocent love between two young people, divided by social and political passions, and one of the greatest and everlasting cathartically teams, in which authors and public is always coming back with the same respect, at least in theatre. In everyday life, mixture of national, social and ethnical fights, variations on this story are always coming back. From this still untouched point of perspective it seems more beautiful to die because of love than live in all this without "it".
Added: 13.11.2007 20:20