Hotel Milenij
Hotel Milenij is situated in the centre of trendy Opatija, on the sea front, surrounded by the "St. Jakov" park which is the most beautiful park in Croatia – as well as the seaside promenade known as "Lungo mare".
The hotel has 125 rooms, suites(including Villa Sv.Jakov) and 3 residential suites with sea view. All rooms are decorated in a luxurious, modern and stylish way with period furniture, air conditioned, equipped with SAT and PAY TV, mini bar, safe, hair dryer, desk, telephone, connections for fax and modem (analog and ISDN), and internet access.
The hotel has 7 multifunctional conference rooms equipped with modern congress technology for up to 220 persons. Those can be adapted into banquet halls on request. Under the arcades and the terraces of the Hotel Millennium Opatija there are the restaurant Argonauti, the cafe Jadran and the cafe patisserie Wagner. Added to this there are the Lobby bar Madonnina, Pool bar and Banquet hall. Beside the park of Sv. Jakov there is an outdoor indoor swimming pool with jacuzzi, whirlpool, sauna, steam bath, solarium, sun terrace, fitness hail and a massage room. The hotel offers a well-equipped business centre, fine shops, rent a car and a travel agency. Nearby the hotel there are: tennis courts, sports hall, marina, casino and health and beauty facilities. The Hotel Millennium Opatija has its own underground garage with 100 parking lots.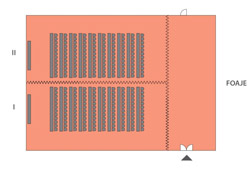 The Hotel Milenij's convention centre comprises two large and four smaller halls. In total, 300 delegates can be accommodated.
With 220 seats, the Milenij Hall is the largest venue in the hotel and can be rearranged into two smaller rooms if required. The hall opens onto the large terrace overlooking the sea, a perfect setting for cocktail parties or similar events.
he total area including the foyer that can also serve as an exhibition area or for coffee breaks is 228 m2.
The convention centre is fully equipped with the latest audio-visual equipment and is ideal for smaller or mid-sized meetings, seminars or presentations.
Guests have at their disposal the hotel's garage and outdoor parking spaces in front of the hotel.