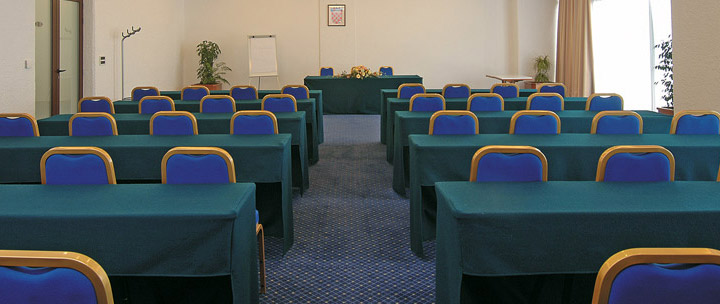 Hotel Admiral
Located along the seaside promenade in the center of Opatija, the Hotel Admiral provides all the facilities for an active and enjoyable holiday. The rich choice on offer will satisfy even the most demanding of guests who expect far more from their holiday than just resting or relaxing in nature. Business visitors and companies too will find here extensive facilities to support their work, as well as excellent opportunities for relaxation.
The balconies of our modern well-equipped rooms and apartments afford fine views over Kvarner bay and the nearby marina.
The cozy ambient of the restaurant blended with a summer terrace enriched by kind staff form a frame of a great show-cooking adventure. Watching the chef creating culinary specialties transforms every meal into a particular sensation.
The view of the lively bay and the marina intensifies the enjoyment of swimming in the open-air pool. In such a pleasant environment the sense of activity and the sheer pleasure of loafing in the summer sun effortlessly merge into one.
Relaxing view of the blue horizon from comfortable armchairs, rich offer of drinks and sweets are a good choice for a short break or a meeting point, or just a spot for a pleasant conversation and gatherings.
Menu a la carte, fish specialties and local dishes, terrace with a view of the marina and seaside promenade are the strong points of this tavern. Never-ending gastronomic journeys through all national and world cuisines make it special.
Mellow light and joy of swimming in warm seawater pacify and relax the body and soul. Two whirlpools inside the pool are particularly pleasant. The fitness center with state-of art equipment is a natural continuation of care for your health.
Our Health and Wellness programms, Sauna zone, massages and a solarium will make your holiday unforgettable, restoring your elan and reinvigorating the spirit for fresh business success.
The conference hall is well-fitted with high-quality equipment to meet the exacting demands of executive presentations and meetings. A working stay in our hotel is a simple but very pleasant affair.
Rooms:
180 rooms, all with balconies and sea view (telephone, TV, minibar, internet access)
Amenities:
aperitif bar, coffee bar, mocca bar, tavern, restaurant
conference hall and meeting rooms (30-160 seats)
air-conditioning
outdoor swimming pool, indoor swimming pool with
heated sea water,
wellness and fitness center
dental service
yacht marina (200 berths)
garage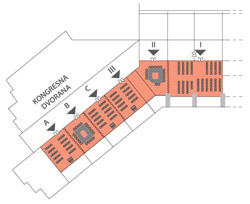 The Hotel Admiral's convention capacities consist of one larger congress hall for 160 delegates with natural light and a view of the hotel's marina, plus three smaller halls that can accommodate 30 - 100 delegates and can be rearranged to make one single space if required.
All halls have natural light and open directly onto the terrace above the marina.
The entrance area can serve as further exhibition space or for coffee breaks.