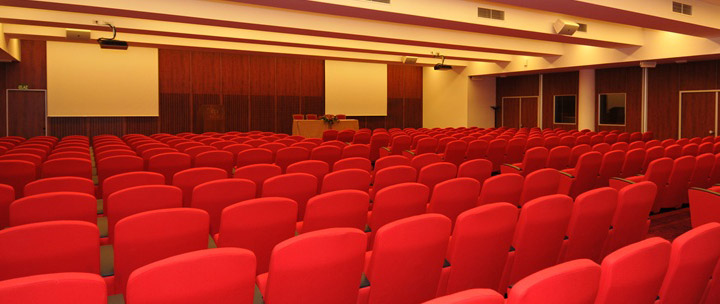 Grand Hotel 4 Opatijska Cvijeta
Grand Hotel 4 opatijska cvijeta, that in its 4 villas (Camellia, Magnolia, Melia and Wisteria) offer you the intimacy and comfort of a small and all the benefits of a large hotel.
The hotel provides a total of 262 rooms with spacious balconies and a magnificent view of the hillsides of Učka on one side and Kvarner Bay and its islands on the other.
Accommodation capacities are divided into the following categories: standard, comfort, standard suite and superior suite.
Within the 'Tamaris' Congress center, Grand Hotel 4 opatijska cvijeta provides its business guests with 7 multipurpose air-conditioned congress halls and lounges. The congress halls and their pleasant atmosphere, the most modern technical equipment, a total capacity of 1000 seats, and a configuration that can be adjusted to the needs of any event taking place, provide a perfect place where of all sorts of events like seminars, workshops, big congresses, cocktail parties and gala dinners can be organized.
At the Wellness Center in Grand Hotel 4 opatijska cvijeta we have formed a special offer based on maintaining one's vitality, reaching harmony of the body and the soul, stress relieving and regaining energy.
In this spacious Wellness Center offering a rich range of treatments, a real wellness oasis, each of your visits will be a unique experience interwoven with relaxing background music, the aromas of pure essence oils and the scent of herbal teas and fruit.
At Grand Hotel 4 opatijska cvijeta our excellent chefs take you on a gourmet trip around Kvarner and the Kvarner islands, across Istria to the Mediterranean. Top-quality Croatian wines and sweet surprises from our patisserie will certainly make it a unique trip.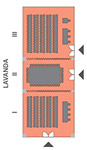 The modern convention centre of the Milenij Grand Hotel 4 opatijska cvijeta can accommodate up to 1,000 delegates and includes seven multi-functional, multi-purpose halls and meeting rooms, separate from the hotel's other facilities.
At the entrance on the ground floor is a business centre and the Lavender halls, covering a total area of 156 m2, that can be rearranged into smaller meeting rooms as necessary.
The largest hall, the Orchid, has capacity for 400 delegates and is located on the second floor. Its seats are permanently arranged in the layout of a theatre. Coffee breaks can be organised right in front of the hall.
The Mimosa halls are located on the third floor and consist of three areas that can be connected into one total area of 271 m2. The large area in front of the hall is suitable for cocktail parties, coffee breaks, or gala dinners. Parties can be organised at the pool.